Shout out to Jones Soda for making photo sharing cool before #socialmedia! Being based in Vancouver Canada, our website is super patriotic. Especially when it comes to our beverages. Jones Soda Company was established in 1995 by Peter Van Stolk, an enterprising photographer. They have remained independent since, and has started a line up of beverages that have shaken the industry. Though the soda itself is delicious, it's their bottles that make Jones so iconic in Vancouverite culture. They started the company with the intention of implementing random photographs by photographer/designer Victor John Penner, but started receiving shots submitted by their customers. Eventually, they began curating the best-submitted photographs and printing them onto their products. Almost every bottle is unique, perpetuatting the incredible photo distribution network that Jones has established. Jones Soda offers a variety of staple flavors (such as cola, root beer, and orange), but occasionally introduces a 'balls to the wall' flavor that is genuinely exciting. These make limited appearances, and are eventually retired in the Jones' "discontinued hall of fame". Some examples are Fufu Berry, Peachy Keen, and Bohemian Raspberry. Think you can handle the responsibility of designing a soda bottle? Almost every Jones product can be personalized with customizable texts, photos, and themes! If this wasn't cool enough, each soda bottle cap features a nugget of wisdom to help guide you through your day.
Here are some of our favorite Jones Soda Products!
Mystery Box 6-Pack
The best things in life come as surprises.
$16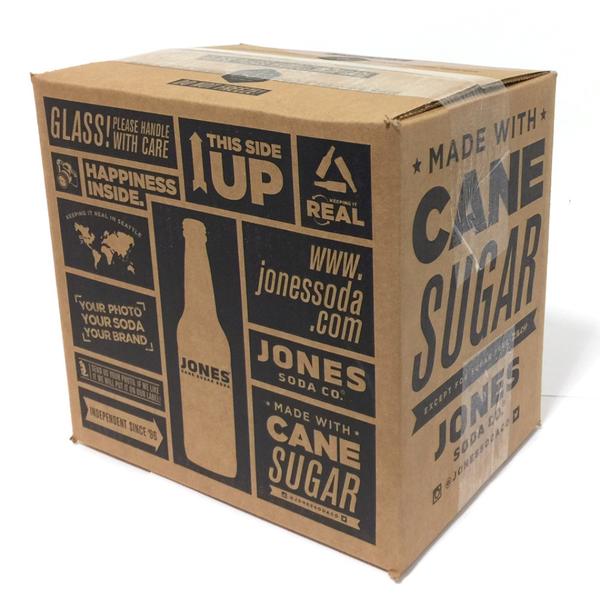 Fufu Berry 12-Pack
No, 'Fufu Berry' is not some exotic fruit found in Hawaiin volcanoes (we've googled it!). Actually, no one really knows what the delicious source of this enigmatic flavor. It is bloody delicious though!
$24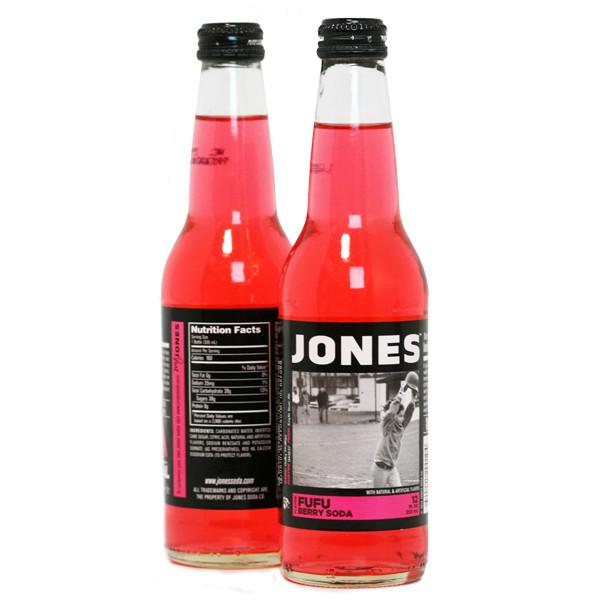 Jones Carbonated Candy Variety Pack
This cute little candy set contains 5 tins, each containing 36 pieces of fizzling goodness
$13.99